Five west coast schools to compete in junior high tournament
---
---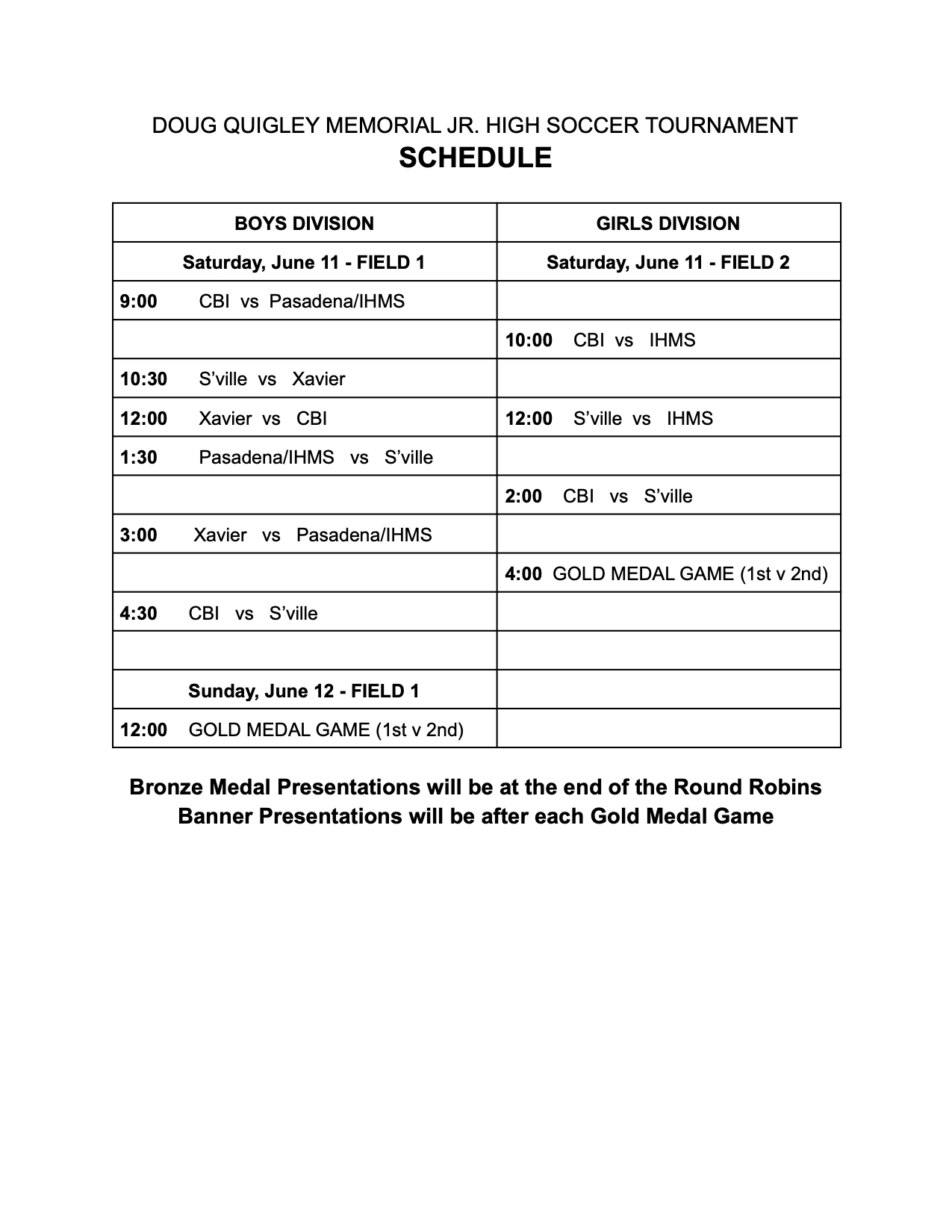 ---
Corner Brook United Soccer Club is anticipating an exciting weekend as we bring back the Doug Quigley Memorial Junior High Soccer Tournament.
The tournament will see four teams compete in the boys division and three in the girls with all play to take place at the Doug Sweetapple Soccer Field on Wellington Street.
The teams will be made up of students in Grades 7, 8 and 9 from five schools in the western region.
The round robin competition in the boys division will see teams from Corner Brook Intermediate, Xavier Junior High in Deer Lake, Stephenville Middle School and a combination team from Pasadena Academy in Pasadena and Immaculate Heart of Mary from Corner Brook play six games on Saturday starting at 9 a.m. The gold medal game is scheduled to take place on Sunday at noon.
In the girls division, Corner Brook Intermediate, Immaculate Heart of Mary and Stephenville Middle School, will play three games on Saturday starting at 10 a.m. The gold medal game is set for 4 p.m. on Saturday.
Bronze medal presentations will take place at the end of the round robins and the banner presentations and will take place after each gold medal game.
The canteen will be open for the tournament and we'll also be selling barbecued hotdogs and hamburgers.