End of season evening sessions
---
---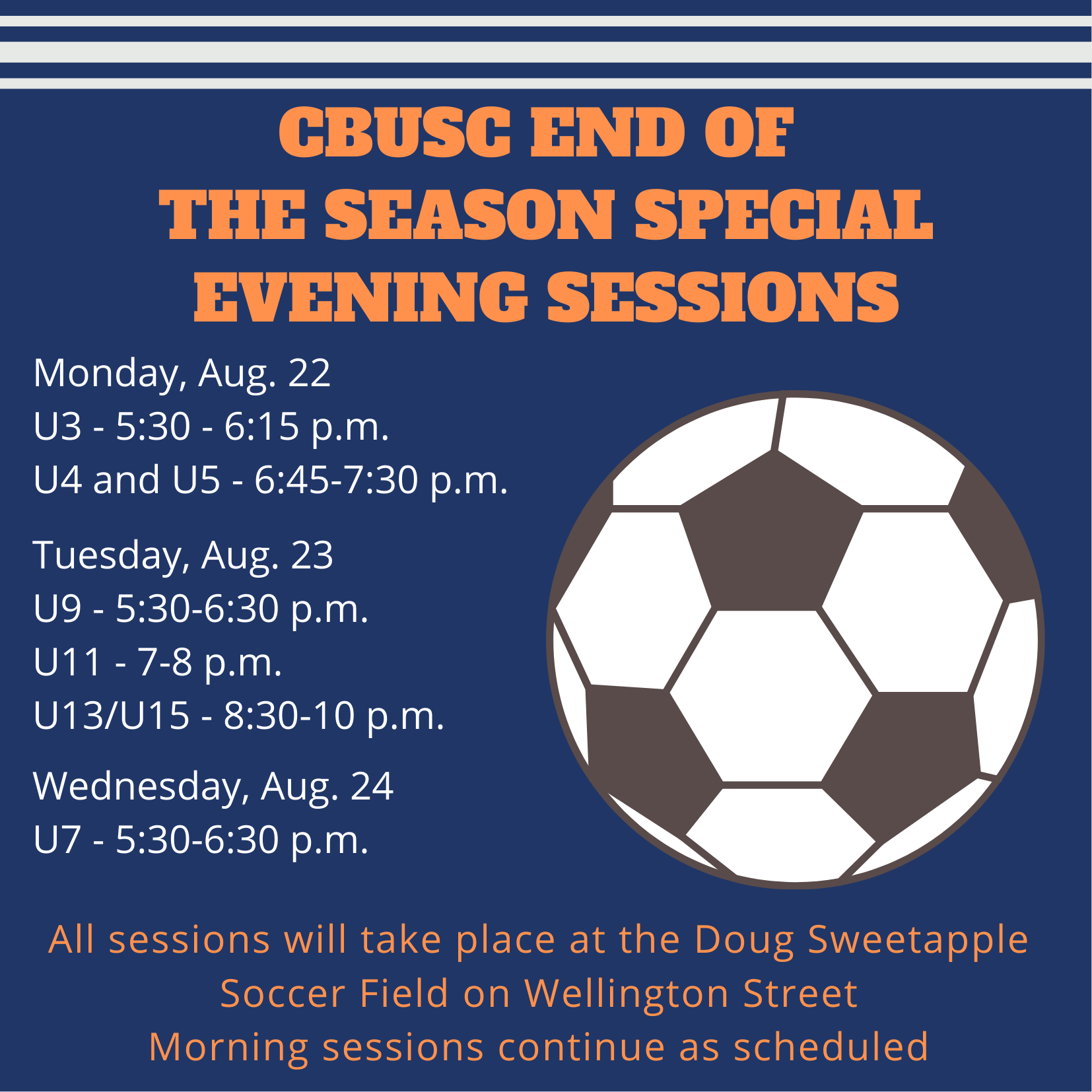 ---
Our end of season evening sessions will be held on Monday, Tuesday and Wednesday.
All sessions take place at Sweetapple Field. There are no sessions on our grass fields this week.
Only one evening session per age group will be held during the week as per the schedule in the poster.
Morning sessions continue as scheduled.